Congratulations class of 2023!
Share your moment with your friends and family.
Photos of graduates recieving their diploma from Chancellor Ardis Eschenberg.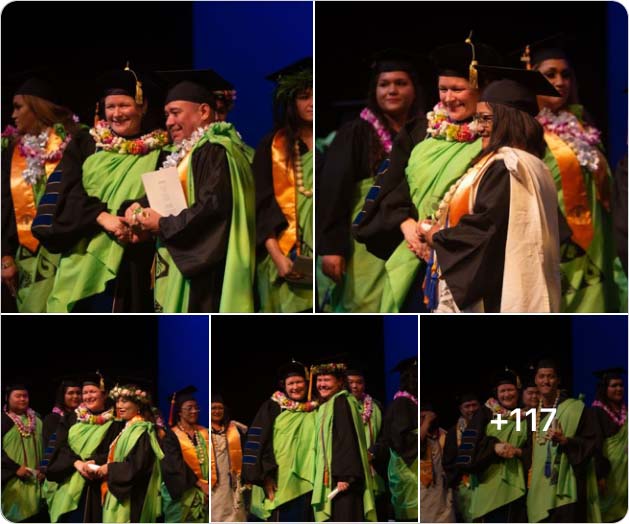 Commencement day photos of graduates before and after the ceremony.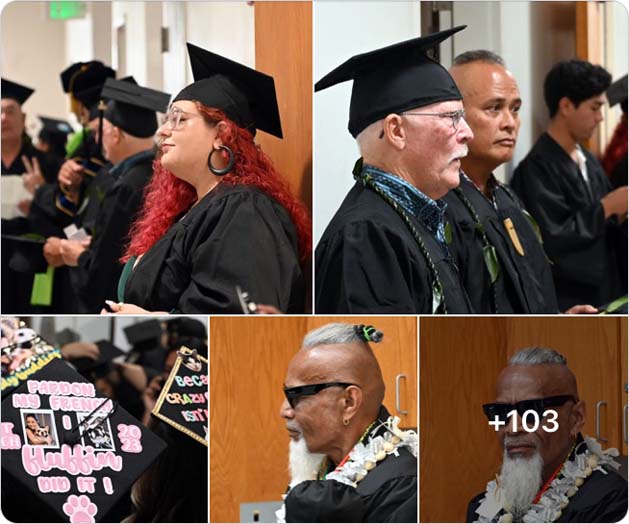 Congratulations again on all your hard work and achievements through out these years! We will miss you all! Good luck on all your future endeavors and aspirations! Aia la ka nuʻu kūlia ē!
Windward Community College's (WCC) Commencement is a unique event honoring our graduates. This celebration includes all students who have already or plan to complete their WCC degree/certificate after Summer, Fall and Spring.
Graduation represents your hard work, determination, and will to succeed; it is about being surrounded by family, friends, classmates, instructors, and those who shared in that journey.
---
Commencement questions may be directed to Kaahu Alo at kaahualo@hawaii.edu.
The event is organized by the Commencement Committee