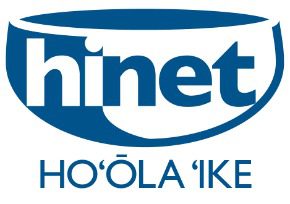 Windward Community College in partnership with the State of Hawaii Department of Human Services (DHS) has created a new program to deliver assistance and support for college and workforce training.
The Supplemental Nutrition Assistance Program (SNAP) SNAP Employment and Training program is a federally funded program that is designed to help remove barriers and provide students with access to education and skills training opportunities so they can earn a living wage and achieve financial independence.
At Windward Community College it is called HINET Ho'ola Ike (gift of knowledge) program.
Students who qualify for the HINET Program may be eligible to receive:
Tuition assistance (pending the availability of funds)
Assistance with books and mandatory fees
Service Learning
Workforce Training
Educational Advising, Academic Coaching and Personal Support
Support services:

Bus Pass, Gas Money
Tutoring
Emergency Costs
Employment Advising
Books
Uniforms
Career Coaching
Job Search Assistance
Resume Writing
Supplemental Instruction
Eligibility
Currently receiving or eligible to receive Supplemental Nutrition Assistance Program (SNAP) through Dept. of Human Services (DHS)
Enrolled in a vocational, professional technical non-transfer degree or certificate program
Enrolled in Windward Community College at a minimum of 6 credit hours (part-time) or in an approved noncredit workforce training program or 3 credit hours in a basic education course
Not receiving Temporary Assistance for Needy Families (TANF)
You meet the following income guidelines:
SNAP Gross Income Standards
Effective 10/1/18
Household size of 1should not exceed 200% monthly gross income $2,328.
Household size of 2 should not exceed 200% monthly gross income $3,156.
Household size of 3 should not exceed 200% monthly gross income $3,984.
Household size of 4 should not exceed 200% monthly gross income $4,812.
For more information: http://humanservices.hawaii.gov/bessd/snap/
How To Apply
Three ways to apply:
ONLINE:

using "Quick Application" form below.

FORM BY MAIL

Call the HINET office at 808-235-7320 to request an application form to be sent to you by mail.

MAKE AN APPOINTMENT

by calling the HINET office at 808-235-7320 to meet and receive assistance to complete the application form.
If you are uncertain if you qualify call the HINET office at 808-235-7320 for more information. Please fill out the form with your current SNAP status.
Service Provider Partners
Contact Windward Community College, Service providers, or your local SNAP office. Windward Community College will advise you on job training or retraining courses. We will provide you with support to cover transportation, books, uniforms and school supplies and job search assistance. A SNAP office will assist you with your SNAP needs.
SNAP benefits application forms also available at these locations:
Any DHS local processing center
Any HINET office on your local community college campus. We can also help you complete your application form.
HINET Consortium Office
Windward Community College
Hale Kuhina, Rm. 109
45-720 Kea'ahala Road
Kaneohe, HI 96744
To view programs on all Community College campuses visit our consortium website.