Come and play Windward CC's very own web game,
WINDWARD CHICKEN CHASERS!
artist/animator

Video game design & development at UH West Oahu
artist/animator

Art major at WCC
game tester/assistant programmer
WCC students have worked hard to create a fun, interactive game especially for their fellow Windward students.
For the best experience, Firefox is recommended.
Leave feedback about your gameplay experience.
Hawaiian Translation Team
The Windward Chicken Chasers team from IDS partnered with Māla Aʻoaʻo Kaiāulu for Hawaiian translations. Translators from center counterclockwise: Aja Gample, Kaʻimionalani Gample, Makamae Sniffen, Nakoa Camvel 
New Features include:
A new and improved map to explore
NPCs now roam the campus
Earn more coins with the new quest system
Look back on your accomplishments in the Achievement system
More items to customize your Sky Dorm room available in the Mongoose Market
Different colored chickens have been sighted on the Great Lawn
Chickens on the Great Lawn now have randomized running speeds, so some may be harder to catch than others
The new and previous text within the game has Hawaiian translations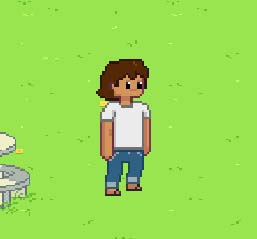 YOU are a student at Windward Community College.
Armed with your wits, knowledge and experience, you begin a new adventure and phase in your life.
Dress to impress or to de-stress.
Customize your avatar–Aloha shirt and slippahs? Sure!
English or Hawaiian? Yes!
Itʻs your digital campus. Explore!
Catch chickens, complete quests, grow kalo, check off IRL items on your in-game daily planner, and more to win coins.
Buy furniture and accessories in the Mongoose Marketplace.
Decorate your room in the beautiful, floating Sky Dorm. (Note: WCC does not have real-life dorms, sorry.)
Can you be cock of the walk and rule the roost? Find out and play Windward Chicken Chasers.
---
Join Club Chicken Chasers to contribute to the art and code of the game. Learn as you go. Dip your toes into indie game development! Contact Trish at pyb@hawaii.edu or stop by the Club HQ in Hale Laʻakea 242.
Other Contributions
In addition to the current students who put their hard work and time into this game, there are those who have since graduated on to a bigger and better future.
Dominic (Dom) Buoni
programmer
ACM digital cinema at UH Mānoa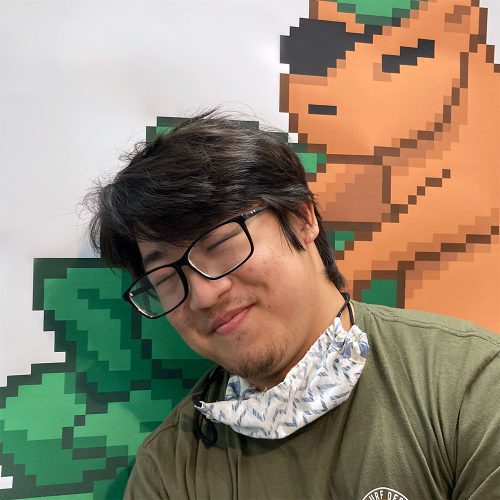 Kaiwi Akioka
assistant coder
Computer Science at UH Mānoa