Come and play Windward CC's very own web game,
WINDWARD CHICKEN CHASERS!
programmer

ACM digital cinema at UH Mānoa
artist/animator

Video game design & development at UH West Oahu
artist/animator

Art major at WCC
assistant coder

Computer Science at UH Mānoa
WCC students have worked hard to create a fun, interactive game especially for their fellow Windward students.
For the best experience, Firefox is recommended.
Leave feedback about your gameplay experience.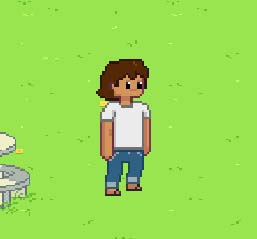 YOU are a student at Windward Community College.
Armed with your wits, knowledge and experience, you begin a new adventure and phase in your life.
Dress to impress or to de-stress.
Customize your avatar–Aloha shirt and slippahs? Sure!
English or Hawaiian? Yes!
Itʻs your digital campus. Explore!
Catch chickens, complete quests, grow kalo, check off IRL items on your in-game daily planner, and more to win coins.
Buy furniture and accessories in the Mongoose Marketplace.
Decorate your room in the beautiful, floating Sky Dorm. (Note: WCC does not have real-life dorms, sorry.)
Can you be cock of the walk and rule the roost? Find out and play Windward Chicken Chasers.
---
Join Club Chicken Chasers to contribute to the art and code of the game. Learn as you go. Dip your toes into indie game development! Contact Trish at pyb@hawaii.edu or stop by the Club HQ in Hale Laʻakea 242.