The Hānaikaiaulu (nurturing community) College Friendly Workplace initiative identifies and promotes workplaces in the community that commit to being supportive of college-going student employees.
Mentor
Mentor students alongside your employees and give them the skills they need to thrive.
Grow
Grow your workforce with students who want to enhance their career and their life.
Support
Support your community and its college students.
Mentor and grow your workforce by providing students with opportunities to explore careers and gain financial support while pursuing higher education. Students benefit from increased financial support while pursuing their educational goals and opportunities for career success in Hawai'i.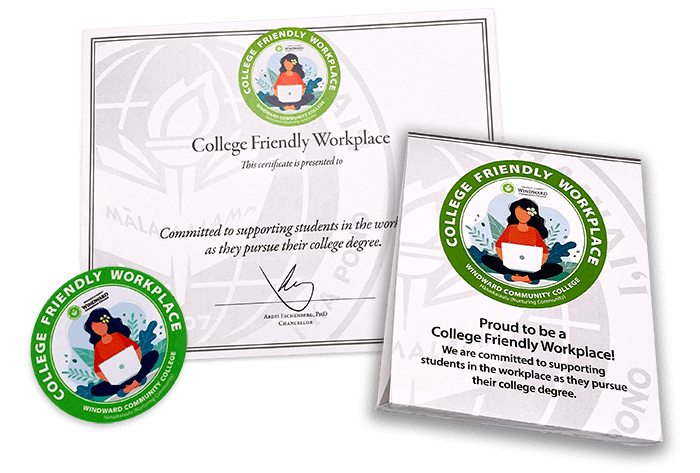 Businesses will be recognized with a "College Friendly Workplace" certificate, and window display stickers and table tents to demonstrate their participation.
For more information or to become a College Friendly Workplace, please contact Career & Transfer Counselor Haʻaheo Pagan.
Proudly display your student support with a window sticker
Participating Workplaces: