Palikū Theatre
Dance, film, music, theatre, and more… there's always something exciting happening at Palikū Theatre!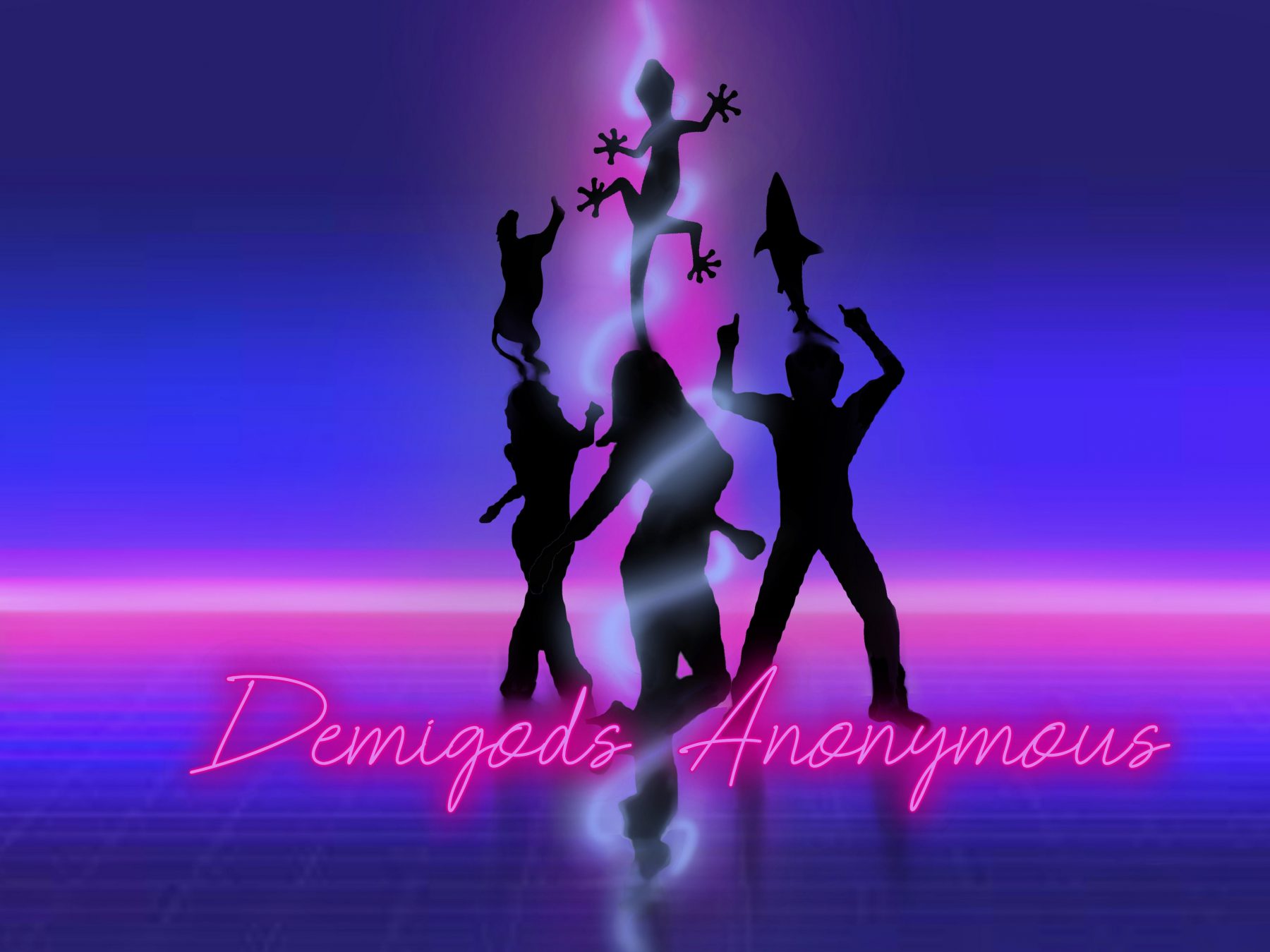 by Noa Helela
October 28 – November 6
Tickets available now!
A queer-centered, superhero fantasy comedy about people able to manifest ancient kupua (demigod) powers and transform into animals, Demigods Anonymous follows Noe Lahana, who struggles with shapeshifting into a giant lizard. At her mandated Demigods Anonymous meetings she and her friends face their meeting facilitator, who is condescending at best, evil at worst.
Noa Helela
A Hawaiian-Asian-European multimedia artist whose work includes filmmaking, playwriting, music, and poetry. A Windward Community College alum, she made her playwriting debut with Demigods Anonymous at Kumu Kahua Theatre in 2018 which will be produced at Palikū Theatre in Fall 2022. Her projects are set in Hawaiʻi and involve fantasy realism and dark humor, with themes including racial identity, racism/racial violence, native issues, diaspora, colonization, feminism, queer relationships, and trans identity.
She is currently creating two TV series: one about neurodivergent people with superpowers, and another about a Hawaiian trans heroine who gains plant-based powers from a GMO experiment. She is also creating a horror-comedy comic book about queer hapa-Asian friends involved in a bizarre string of murders.
Contact Information
Palikū Theatre
Windward Community College
45-720 Kea'ahala Road, Kāne'ohe, HI 96744
Box Office: 808-235-7315
FAX: 808-235-7312

email: paliku@hawaii.edu
Donations can be made to Palikū Theatre via UH Foundation.