NEVERTHELESS SHE PERSISTED: Honoring Women Who Fight All Forms of Discrimination Against Women
All events are free and open to the public.
Please contact Kathleen French for more information (kfrench@hawaii.edu)
---
Unafraid: Voices From the Crime Victims Treatment Center
Tuesday, March 20, 10:00 – 11:15 a.m.
A film by Karin Venegas, 2014
A deeply personal documentary, UNAFRAID gives voice to four, diverse rape survivors and takes a historic look back at the pioneering treatment center where they now receive counseling. In her directorial debut, Karin Venegas highlights the work of two unsung feminist heroes in the movement for victims' rights at the height of 1970s feminism and the Women's Movement. From breaking victims' silence to the revolutionary invention of the rape kit, this powerful film intimately explores the impact of rape and the capacity of ordinary individuals to effect change.
We will view the film, followed by an interactive group discussion.
---
Ella Es El Matador (She is the Matador)
Tuesday, March 20, 11:30 a.m. – 12:45 p.m.
A film by Gemma Cubero Del Barrio and Celeste Carrasco
With special guest, Gemma Cubero del Barrio.
For Spaniards – and for the world – nothing has expressed the country's traditionally rigid gender roles more powerfully than the image of the male matador. So sacred was the bullfighter's masculinity to Spanish identity that a 1908 law barred women from the sport. Ella Es El Matador (She Is The Matador) reveals the surprising history of the women who made such a law necessary, and offers fascinating profiles of two female matadors currently in the arena, the veteran Maripaz Vega and neophyte Eva Florencia. These women are gender pioneers by necessity. But what emerges as their truest motivation is their sheer passion – for bullfighting and the pursuit of a dream.
We will view the film, followed by an interactive group discussion.
---
Fat Body (In)Visible
Thursday, March 22, 10:00 – 11:15 a.m.
A film by Margitte Kristjansson, 2011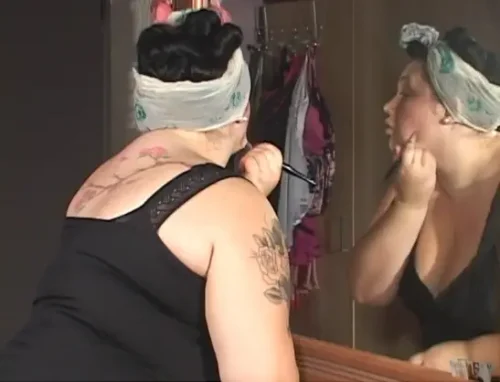 "While I have all the confidence in the world, I'm told every day that my body is revolting." Jessica turns heads in the street—for both her striking fashion, and larger than average body. She has learned to ignore the frequent insults which come her way, but it has not been an easy journey. Keena is the heaviest she has ever been—and the happiest. Confident and attractive, she decided long ago that dieting is not for her. Keena and Jessica—and filmmaker Margitte Kristjansson—are body acceptance activists, working to celebrate body diversity and the right to be happy whatever your body size. Brought together by social media, they use the blogosphere strategically to make their bodies visible in a world that still thinks that fat women should hide away. In this insightful short documentary, Keena and Jessica speak candidly about growing up overweight, and the size discrimination they have faced. Their stories detail the intricacies of identity and the intersection of race and gender with fatness— and how social media has helped this community enact visibility on their own terms.
We will view the film, followed by an interactive group discussion.
---
Homecoming (15 minute trailer)
Thursday, March 22, 11:30 a.m. – 12:45 p.m.
A film by award-winning filmmaker Gemma Cubero Del Barrio, 2009
With special guests, Gemma Cubero del Barrio and Johnny Frisbie.
Johnny Frisbie will also be sharing her experience writing Miss Ulysses from Puka-Puka.
Homecoming tells the story of the atoll of Pukapuka through the intergenerational story of two bi-cultural women Johnny Frisbie and Amelia Borofsky who journey home after decades away. Facing modernization, environmental, and cultural loss, this 3sq km coral atoll has little contact with outsiders or tourists, and the native community follows a Polynesian way of life lost to most of the Pacific. This character-driven documentary follows the two women on their journey "home" offering a poetic meditation on race, climate change, memory and the universal journey towards wholeness.
Gemma will show the film's trailer and lead a discussion as to the making of the film, and how writing is used in film.
---