Women's Art: Women's Vision
Movie Nights
Tuesdays in March at 12:30 pm in The Student Lounge, Upstairs in Akoakoa
The Hours
Tuesday, March 11
Tuesday March 27: no movie – spring break
Jeannette Paulson Hereniko
Founder of the Hawaii International Film Festival
Wednesday March 5, 12:40 pm in Akoakoa 105
Jeannette Paulson Hereniko is best known as the Founding Director of the Hawai'i International Film Festival, launching it in 1981 to showcase significant films from Asia, the Pacific Islands, and the USA.
Ms Hereniko has written, directed and produced documentaries and theatrical productions, notably producing an award-winning 2004 feature film from Fiji, THE LAND HAS EYES. Currently she is President of Te Maka Productions, Inc, NETPAC/USA, iFilm Connections; Asia & Pacific and is an International Consultant for the American Film Institute's Project
20/20.
---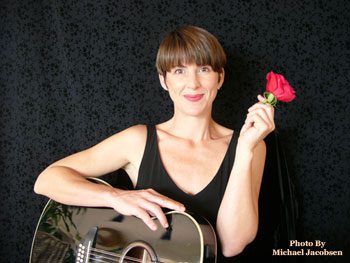 Millicent Cumming: The Mistress of Media
Music and conversation with Millicent.
Wednesday March 12, 12:40 pm in Akoakoa 105
A dynamic artist and musician, Cummings is a true Renaissance woman. As proprietor of the 'Galligory' on Kauai, she represented her work in over seven mediums, produced musical events, art openings, poetry readings, in house happenings, and new art and music.
Known as the 'Mistress of Media,' Millicent has been a teacher of the arts to children of all ages. She closed her gallery in 2004 to concentrate all of her energies on her music. "Island Rose," a collection of songs written and produced by Millicent, was born out of this wake and represents an essential, yet diverse expression of this talented pioneer.
---
Keynote Speaker:
Peggy Chun
Wednesday March 19, 12:40 pm in Akoakoa 105
Peggy Chun is known in Hawaii for her beautiful and often whimsical artwork. This watercolor artist, now fully paralyzed by ALS, or Lou Gehrig's Disease, captures the "spirit of aloha" in her paintings and thrives on sharing her love of the islands (and life!) with the world. These days, with only her eye movement unaffected by the disease, Peggy now paints digitally with the help of a computer. She is, after all, the Unstoppable Peggy Chun!
---
Tricia Allen
A Tattoo Tour of Polynesia
Monday March 31, 4:30-6:00 pm in Akoakoa 105
Tricia Allen is a tattooist with an extensive background in Polynesian history. She completed her master's thesis in 1992 on the early practice of tattooing in the Marquesas Islands.
Since 1992 she has been traveling researching the revival of the arts in the Pacific. Her work has taken her to Samoa, Aotearoa, New Caledonia, the Society Islands, the Marquesas and Rapa Nui, as well as numerous museums and institutions abroad.
She has lectured extensively at institutions including the University of Hawai'i, the Hawai'i State Library, the University of Wyoming, the UCLA School of Art, the Hawaiian Anthropological Association, the Honolulu Academy of Art, Bernice P. Bishop Museum, Pacific Asian Affairs Council, onboard the cruise ship Aranui, and at numerous symposia and conferences.