Students who have a 3.5 or higher grade point average and have earned twelve credits at WCC are eligible for membership in Alpha Lambda Theta, Windward CC's chapter of Phi Theta Kappa. Phi Theta Kappa is the international scholastic honor society for community college students, which cultivates scholarship, leadership, fellowship and service. Alpha Lambda Theta is one of over 1,100 PTK chapters worldwide and is active on the campus and in the community.
Phi Theta Kappa offers its members:
Certified recognition for academic achievement
Leadership development opportunities
Preference in acceptance to four-year colleges
Scholarships and Grants designated for Phi Theta Kappa members
Opportunities for travel, study, personal fellowship and enrichment with peers both nationwide and internationally.
Download the Application form (PDF)
For more information, contact Ryan Koo, the lead advisor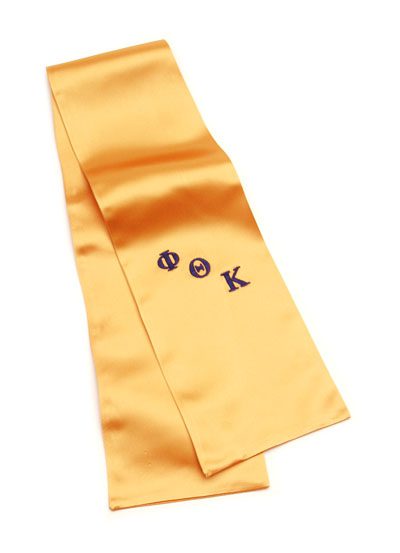 At the Windward Community College Commencement, members of the Alpha Lambda Theta Chapter of Phi Theta Kappa are permitted to wear a tassel and stole set.
The tassel and stole can be ordered directly from the Phi Theta Kappa website.
Also, the local chapter places a bulk order with the main office and covers the shipping costs.
For more information on the bulk order, please email us at wccptk@hawaii.edu.