In observing University of Hawaii system COVID-19 Guidelines, Palikū Theatre will be closed to the public until further notice. Shows will be streamed via the internet. We miss you very much but value your health and safety above all. We look forward to seeing you soon!
Dance, film, music, theatre, and more… there's always something exciting happening at Palikū Theatre…even in this current virtual world!
Alika in Wonderland/the underneath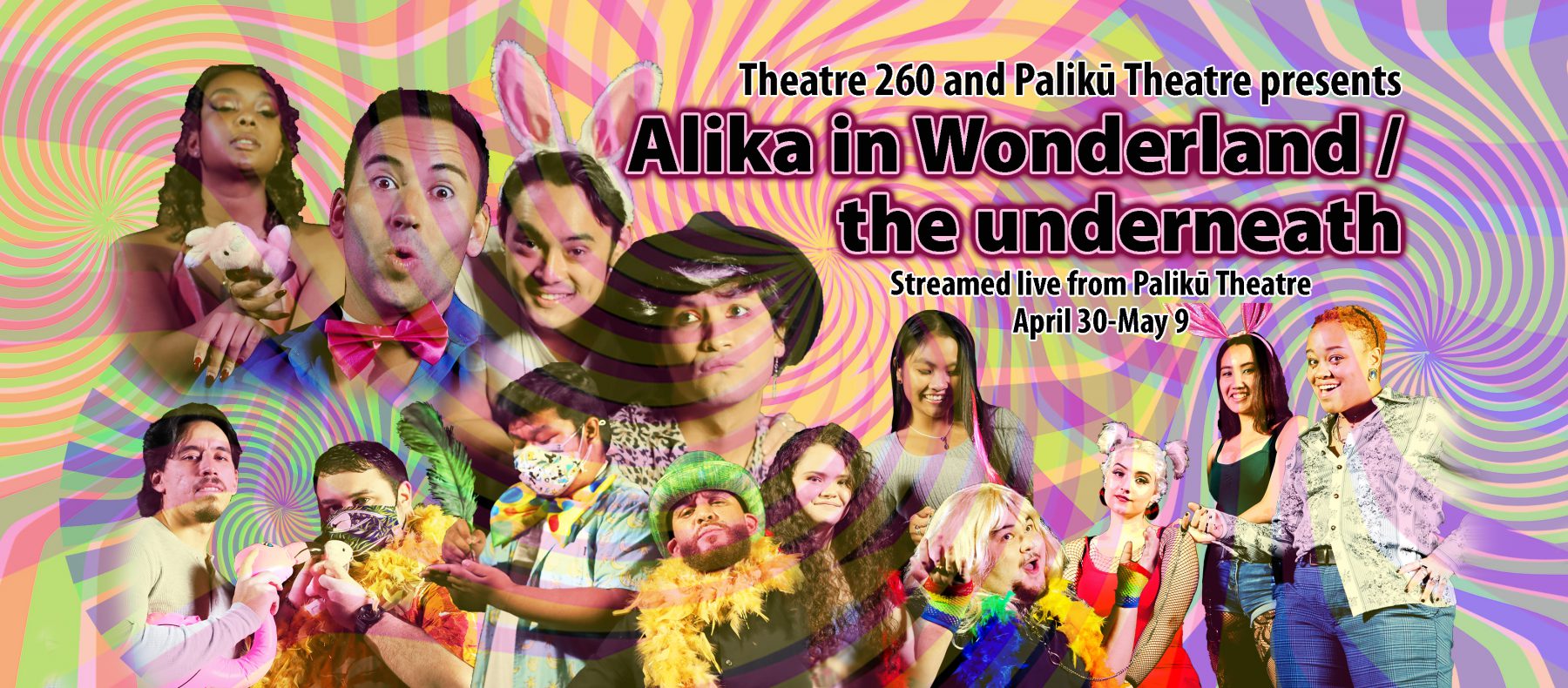 Written by Taurie Kinoshita and Susan Soon He Stanton
Directed by Taurie Kinoshita
Streamed live from Palikū Theatre April 30 – May 9, 2021
Adapted from Lewis Carroll's Alice in Wonderland, Alika in Wonderland follows a young gay man suddenly transported into a land of wonder and freedom. A highly provocative, exuberant, and fabulous LGBTQ+ version of the classic children's tale focusing on illogical notions of gender, oppression, and freedom, and views American civilization—full of nonsensical rules—through the perspective of an idealistic queer boy.

the underneath also takes the audience on an expressionistic dream journey, following one young man's search for his brother.
** Be advised, this show is rated PG-13 for language, sexual situations, and brief simulated drug use.
Contact Information
Palikū Theatre
Windward Community College
45-720 Kea'ahala Road, Kāne'ohe, HI 96744
Box Office: 808-235-7315
FAX: 808-235-7312

email: paliku@hawaii.edu
Donations can be made to Palikū Theatre via UH Foundation.